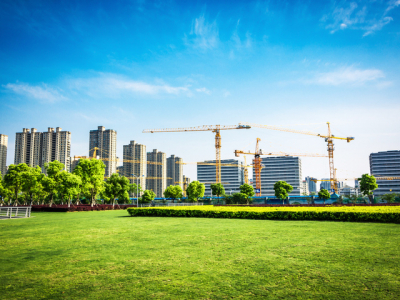 Windfall gains often create opportunities for corruption. The corruption risks in the land sector and real estate industry have always been higher due to the nature of the activity. That is why it is so important to analyze specific risks in these spheres.
In recent years, there have been several attempts to reform the sphere of urban construction in Ukraine. The new reform plan was based on deregulation and decentralization principle; still, the changes to the legislation were neither comprehensive nor consistent. The legislation currently applied to the urban construction sphere consists of dozens of laws. Its provisions are often contradictory, which creates a conflict of law enforcement, or in other cases, the relevant rules are insufficiently defined.
This leads to excessive discretion in the powers of public authorities, which contributes to the spread of corrupt practices. Overcoming corruption in the sphere requires developing and adopting a comprehensive legal framework for urban development and introducing an effective state control and supervision system.
An essential step in minimizing corruption risks in this area is adopting the Urban Development Code - a law that should systematize legal regulation and eliminate conflicts with the rules governing the relevant areas, including land relations. At the same time, the Urban Development Code was not adopted by the Verkhovna Rada of Ukraine.
The imperfections in legislative regulations combined with the lack of effective implementation measures to minimize corruption make urban construction a sphere with high corruption risks. The decision-making process is influenced by private business interests, which stimulates the development of corruption practices and complicates the implementation of effective measures against such practices.
The strategic analysis of corruption risks of the National Agency for Prevention of Corruption is designed to identify systemic corruption risks in the activities of state bodies, local governments, enterprises, institutions, and organizations and provide proposals for their minimization. Due to many corrupt practices, the field of urban planning requires a comprehensive analysis of sources and factors that contribute to corruption.