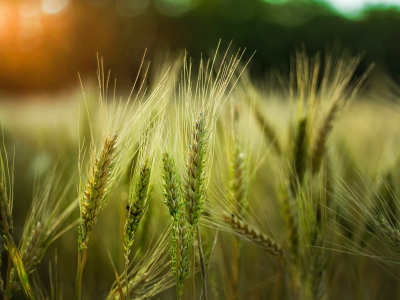 Land relations is one of the most corrupt areas of state policy in Ukraine. Corruption in land management results in major consequences for both the state and private parties: reduction of budget revenues, loss of state and communal lands, interference with the individual's property rights, negative dynamic of the investment attractiveness index.
Currently, land relations are coming to an active stage of reform. The Parliament of Ukraine has recently adopted legislative amendments concerning the conditions of turnover of agricultural lands. On July 1, 2021, the moratorium on the sale of agricultural land was lifted and the land market was officially launched in Ukraine.

NACP experts have carried out comprehensive analysis of land management and have identified the most common corruption risks. The main purpose of the analysis is to supplement evidence of actual or perceived corruption, which can serve as a baseline for anti-corruption policy making in various state authorities. Following the results of the analysis, the NACP proposed specific measures to minimize the identified corruption risks. If implemented successfully, this will allow to limit or completely eliminate the corrupt practices.
Corruption risks catalogue
1
Abuse of authority within the certification procedure for land surveyors

High

2
Land surveyors engaged in conflict of interests

High

3
Free transfer of land to fictitious house-bulding cooperatives

High

4
Changing the designated purpose of land plots

High

5
Abuse of authority in concluding 'Joint Activity Agreement' (joint cultivation of land)

High

6
Transfer of land title bypassing the auction

High

7
Illegal construction on lands granted to state enterprises, institutions and organizations on 'perpetual use' title

High

8
Waiver of 'perpetual use' title in favor of third parties

High

9
Illegal alienation of especially valuable lands through the mechanism of obtaining a plot for house maintenance

High

10
Abuse of authority when providing information on vacant land plots

Medium

11
Bribery for the approval of land allocation within the procedure of privatization

High

12
Forgery of acts by local self-governments on land allocation

Medium

13
Abuse of right to land privatization ('repeated privatization')

Medium

14
Engaging fictitious applicants for the alienation of land plots through privatization

Medium

15
Abuse of land benefits of ATO participants in corrupt schemes

High

16
Abuse during the exercise of control (supervisory) functions in the field of land relations and land management

High

17
Bribe for state registrations of land plots

Medium

18
Corruption practices within the procedure of state land-survey analyses

Medium

19
Corruption practices within agrochemical certification of lands

Medium

20
Abuse in issuing special permits for removal and transfer of the fertile soil layer

Medium

21
Forgery of the results of soil surveys for the alienation of especially valuable lands

High

22
Underestimation of lease payments for land plots held in state or communal ownership

High

23
Bribery for the use of land after the expiration of the land lease agreement

Medium

24
Bid Rigging in land auctions

High

25
Entering false information about the land lot to avoid a competitive land auction

Low

26
Cover bidding in land auctions

Medium

27
Unauthorized occupation of state and communal land plots "with the consent" of officials

High

28
Wrongful destruction of acts to the right of private ownership of the land in archives

Medium

29
Illegal disposal of forest lands

Medium

30
Illegal alienation of water fund lands

High